The Best Acworth, GA Roofer
Dependable and Affordable Roof Repairs and Roof Replacements in Acworth, GA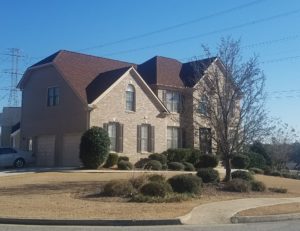 Mancilla Roofing & Construction is proud to be the best roofing company in the Acworth, GA area. We've been serving Acworth, GA homeowners since 2007 (over twelve years), and are humbled by the incredible loyalty and trust they've placed in us.
Our company's owners, Misty and Gustavo Mancilla, call Acworth, GA their home and love being able to provide their friends and neighbors with the roofing and construction services they can rely on.
Mancilla Roofing & Construction is the Acworth, GA roofing company that works with integrity and respect, delivering incredible results every time.
Protect your investment in your Acworth, GA home with a great roof
As an Acworth, GA homeowner, you've invested money and immeasurable amounts of time into your home.
Now, it's time to protect that investment by making sure that your home is protected by a high-quality roofing system installed by dependable and respectable experts.
Mancilla Roofing & Construction is the Acworth, GA roofing company that can deliver that level of service.
Roof Repair in Acworth, GA
Is your Acworth, GA's roof leaking? Depending on the age and condition of your Acworth, GA home's roof, it might just need a roof repair.
However, its impossible to know for sure whether your roof needs a repair or replacement without a thorough inspection by a professional roofer.
We are always eager to help our Acworth, GA customers with a free roofing inspection and estimate. Give us a call and we can help you determine exactly what you need to protect your home from the elements.
Acworth, GA Roof Replacements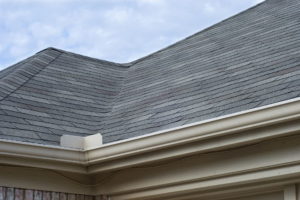 If all your home's roof needs is a repair, we are more than happy to provide this service to help you prolong the longevity of your Acworth, GA roof. In some cases however, roof repairs won't fix the problem, and a roof replacement is required.
We give fair, honest, and affordable estimates on our roof replacements and help our customers with any insurance claim processes we legally can.
Our goal is always to protect our customer's Acworth, GA home with a new and improved roof at a cost that is manageable to them.
Top Quality Roofing Materials
The Mancilla Roofing & Construction Team takes pride in the work they do and makes every possible effort to make sure our Acworth, GA customers' homes are protected for years to come.
That's why we work with GAF and Owens Corning roofing materials, which are renowned for their quality, longevity, and beauty.
Our customers rest easy knowing that they are not only working with the best roofing company in Acworth, GA, but are also getting the highest possible quality materials installed on their home's roof.
The Mancilla Roofing & Construction Story
Mancilla Roofing & Construction has been providing roofing services in Acworth, GA since 2007.
We are owned and operated by Gustavo and Misty Mancilla, a husband and wife team working passionately to develop long-lasting relationships with Acworth, GA homeowners, based on service, integrity, and respect.
Gustavo Mancilla is an Acworth resident for over twenty years, who has worked in the roofing industry for over 20 years. He started working as a subcontractor for other Georgia roofing companies, roofing homes and businesses all over the southeast, before starting his own company. He learned the roofing trade backwards and forwards, but felt like there was still room for improvement.
Gustavo and his wife Misty (an Acworth native) started Mancilla Roofing & Construction so they could provide a new and incredible roofing experience for homeowners that went beyond what other companies could offer.
Over the past twelve years, Gustavo and Misty have achieved this dream, working with hundreds of Acworth, GA homeowners to protect their homes, while developing long lasting relationships of trust and respect along the way.
What we love about Acworth, GA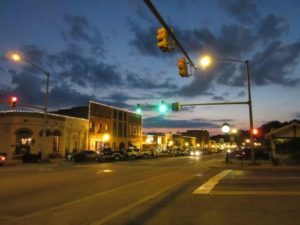 Acworth, GA is not only a beautiful suburb of the North Metro Atlanta area, but is also a city steeped in rich history going all the way back to before the Civil War.
The town initially began to take shape in the 1840s when a water station for locomotives coming to and from Atlanta was established there.
The city was named "Acworth" in 1843 by a railroad engineer by the name of Joseph L. Gregg, who named it after his home town of Acworth, New Hampshire, which was named after the Royal Navy Surveyor Sir Jacob Acworth.
Acworth, GA was officially incorporated as a city in 1860, and grew into a small but respectable community.
Many Acworth, GA homes and buildings were burned during Sherman's march to the sea, but the city recovered quickly and grew steadily over the next 100 years fueled by the textile industry.
Today, Acworth, GA is a beautiful city just outside the hustle and bustle of Atlanta, filled with friendly and hardworking people who deserve the best when it comes to their homes.
The team here at Mancilla Roofing & Construction is and always will be here to serve their roofing and exterior construction needs.