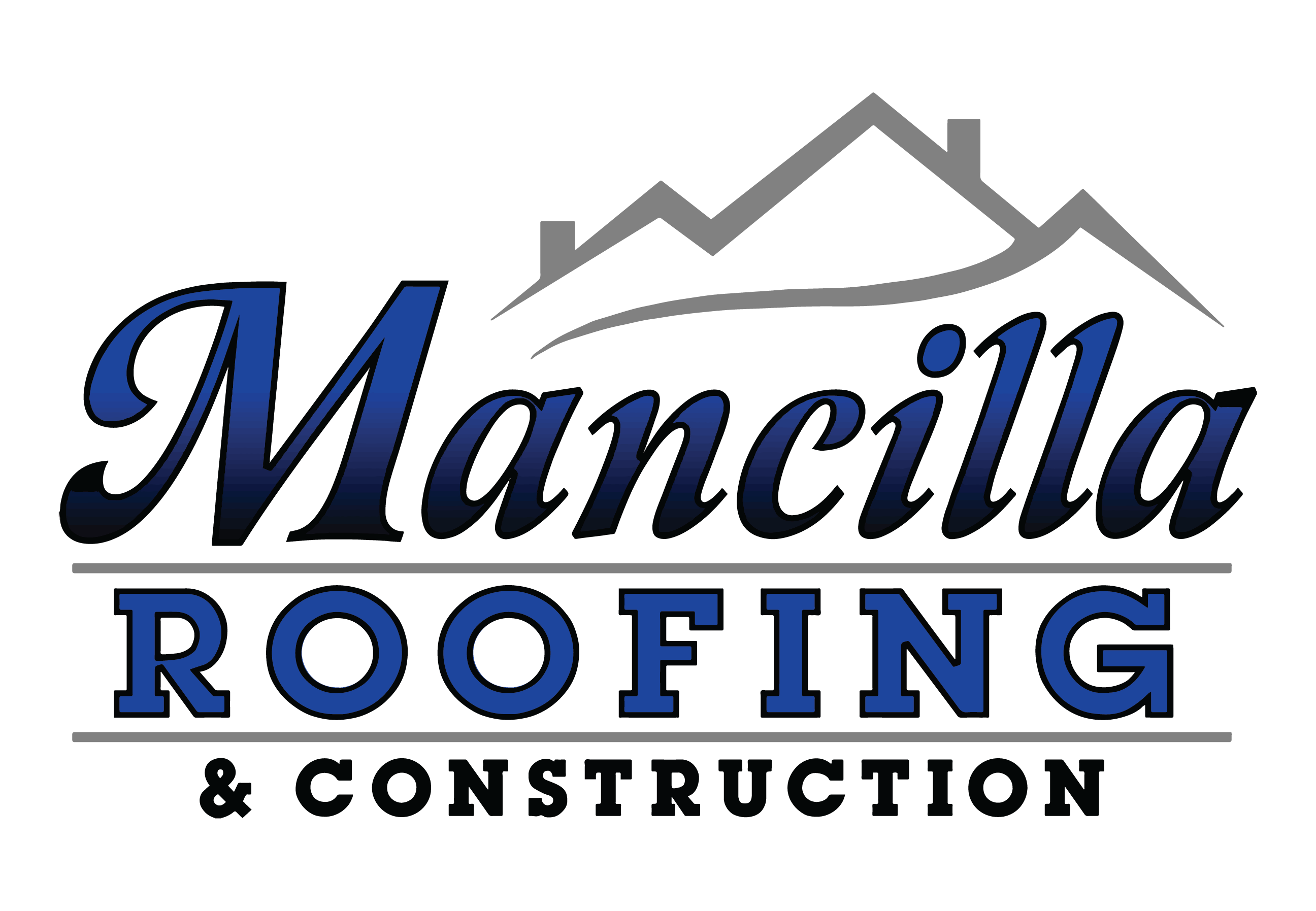 The #1 Acworth, GA Roofing Company
Honest and affordable local roofing services for Acworth, GA and surrounding areas.
Roofing Services That Can't Be Beat
Replacing, repairing, or constructing your home's roof can be a costly endeavor. When it comes to protecting your family and real estate investment, Mancilla Roofing & Construction understands the importance of quality workmanship. We complete our jobs in a timely manner with competitive pricing. 
The Highly Experienced Acworth, Ga Roofing Team 
Our roofing professionals tackle everything from minor roof repairs, maintenance or new installations, to complete tear-off and roof replacements. Our knowledgeable and skilled staff can help determine which materials and systems will work best for your property. 
Hire One Roofing Contractor For the Whole Roof Related Project
As an added service to our roof replacement customers, we also provide complete fascia and soffit replacement (woodwork) services, gutter replacements, as well as attic ventilation system installations. 
Whether you're looking to repair, replace, add on to, or even build your dream home from the ground up, our team of roofing experts is ready to work with you to protect your home or business with a beautiful and functional roof. Pitched or flat, residential or commercial, Mancilla roofing systems stand the test of time so you can rest easy knowing you're home or commercial property is covered, in every sense of the word.  
We're looking forward to speaking to you about your roof or other exterior home renovation needs. Just dial 678-264-3189 to get the roofing conversation started. When you call, be sure to ask about our FREE upgrade to Lifetime roofing shingles!
What Our Happy Roofing Customers Are Saying
Very prompt and accommodating service request response. Service was performed exactly as quoted /expected. I would definitely recommend this company to my friends and family.
These guys are great. They did repairs on our roof and got it right the first time. We will continue to use them when needed.
Mancilla replaced my roof and re-built my chimney. My roof was dilapidated and chimney was leaking. Gustavo came out quickly and diagnosed the problems. Each job was done with a very high standard of quality.
Complete roof and gutter replacement. I received quotes from several roofers that performed work in my neighborhood. Not only did they have the best price, the workmanship and professionalism was above and beyond the others.
Installed 30ft of ridge venting plus replaced 6 pipe boots. Arrived on time, performed quality work, cleaned up afterwards. Competitive pricing, too. I'll hire again next time I have roofing needs.
They did a fantastic job. From the initial contact, they were quick to respond and came out to provide an estimate on time. The process from there was simple, we selected our new shingle color and they took care of the rest. I'd highly recommend them.
Mancilla Roofing just replaced my roof and they did a great job. Pricing was very fair and reasonable... My new roof looks great and the crew did an impressive job cleaning everything up. I was very pleased with Mancilla Roofing and highly recommend their services.
Acworth, GA Roofing Company with a Story to Tell
The Acworth, GA Family Roofer Serving Local Families
Mancilla Roofing & Construction is a family owned and operated roofing company that's been serving Acworth, GA and North Metro Atlanta with all of their roofing and exterior home repair needs since 2007.  While most of our customers are residential homeowners, we happily provide complete roofing care and installation services for various commercial businesses and community centers in the Acworth, GA area. 
We want you to be completely happy with the outcome of your roofing project. That's why we take the installation or repair of your roof, siding, or ventilation systems seriously by investing in the right roofing materials and skilled roofing professionals. Mancilla Roofing & Construction is committed to only using top-quality roofing materials, installed by skilled and experience roofing trade professionals. 
Working Exclusively with the Best Roofing Materials
We proudly carry Owens Corning and GAF Timberline HD Roofing systems, backed by a lifetime warranty. And our long-standing partnership with North Georgia Metals out of Ellijay, GA allows us to bring locally superior metal roofing systems to our Acworth, GA and North Metro Atlanta Customers. 
Call us today at (678) 264-3189 for more information on any of our roofing services or to schedule your FREE roof consultation and estimate. 
A Better Roofing Experience in Acworth, GA
Family Owned and Operated Roofing Company
After over a decade in the roofing industry, our owner, Gustavo Mancilla, wanted to provide his community with roofing services they could count on, at a price that was fair and honest. And as the saying goes, if you need a job done right, might as well do it yourself.
Building on the foundations of quality and trust, Gustavo and his wife/business partner, Misty Mancilla, opened Mancilla Roofing & Construction in 2007. In an effort to bring about honest change to our local roofing & home improvement industry, both owners are intimately involved with every aspects of each project on our roster.
Roofing Team That Truly Cares
Most days you can find Gustavo at a local Acworth, GA roofing jobsite working alongside his experienced and talented team, while Misty is the first point of contact, working one-on-one with our roof repair and roof replacement customers to figure out their specific needs and get them set up with the appropriate roof replacement service for their Georgia home or business.
From beginning to end, Misty and Gustavo are committed to seeing each roofing job through with friendly service and superior quality work.
All of us here at Mancilla Roofing & Construction are passionate about helping local Acworth, GA homeowners with all of their roofing and exterior home repair needs with a strong focus on customer care and quality workmanship.
At the end of the day, our roofing business is rooted in the belief that good work and good people have one thing in common: trust. Call us today so we can earn yours with a roofing experience that is sure to impress!
Roofing Projects We've Recently Completed
Acworth, GA Residential Roof Replacement
Every home is different, which is why we worked closely with these Acworth, GA home owners to determine the best roofing system for their home. These GAF architectural shingles in charcoal provided unparalleled protection with a sleek and finished look the home owners loved.
Acworth, GA Brick Ranch Roof Replacement
A new roof can breathe new life into your home, which is exactly what the owners of this Acworth, GA brick ranch were looking for. These GAF Timberline HD shingles in charcoal give this home a whole new look.
Residential Roofing System Replacement in Acworth, GA
We replaced this Acworth, GA roof with high-quality hickory asphalt roofing system that complemented the beige brick facade.
Residential Roof Replacement in Acworth, GA
This Acworth, GA home has dark brown cedar siding and sits on a fairly wooded lot. Working with the homeowners, we decided to replace their roof with these Owens Corning 3-tab shingles in Chateau Green to complement the dark brown, rustic feel of their home.
3-Tab Roof on this Acworth, GA Home
Completely replaced this Acworth home's roofing system with a GAF 3-Tab Shingle roof. These shingles are asphalt-based just like architectural shingles and provide superior protection.
Acworth, GA Residential Roof Replacement
It was important to these homeowners that we use a texture-rich shingle on this Acworth home. Our roofing professionals chose a charcoal Architectural shingle, paying close attention to the step flashing where the roof meets the brick façade.
Woodstock, GA Residential Roofing Job
Staying within their budget was important to the owners of this Woodstock, GA home. That's why we decided to go with these beautiful GAF autumn brown three-tab shingles that are both affordable and reliable.
Full Roof Replacement for Church at Sandhurst
We were honored to complete this roofing system replacement for the Church at Sandhurst Congregation so they can gather in the peace of mind that their place of worship is protected from the elements.
Roof Replacement for Alpharetta Apartment Community Buildings
We worked closely with this Alpharetta, GA homeowner's association to give their clubhouse, leasing office, and mail center a facelift. These architectural shingles provide superior protection and add visual interest to the neighborhood.
Acworth, GA Industrial Metal Roof Repair
We work with metal roofs on both commercial and residential properties to stop leaks and prolong the life of the roof. Pictured: One of our metal roofing experts uses caulk to seal metal roof panel fasteners on a Acworth, GA commercial roof.
Marietta, GA Roof Replacement with Skylights
This is another example of a hip roof on a home in Marietta, GA. Our crews installed ridge vents, re-flashed the brick chimney with aluminum step flashing and painted it to match the shingles for a seamless, finished look. We also replaced the old dome skylights with new sleek skylights that are more energy efficient.
Powder Springs, GA Residential Roof Replacement
We replaced 5 skylights on this Powder Springs home with new Velux fixed skylights. We re-flashed the walls and chimney. These GAF Timberline HD Barkwood shingles look lovely in this wooded setting and don't distract from the property's natural beauty.
Residential Roof Replacement in Woodstock GA.
These homeowners wanted a sleek new roof without breaking the bank. That's why we installed a 3-tab shingle roofing system to this Woodstock, GA home.
Marietta, GA Residential Roof Replacement
The owners of this Marietta, GA home wanted their new roofing system to stand out. We used Architectural shingles in Slate to add visual interest to this roofline and the results couldn't have been better.
Atlanta, GA Roof Replacement
Here again we have a hip roof on a home in Atlanta that needed a fully roofing system replacement. Since there isn't a lot of tree cover, we went with a lighter Slate GAF shingle to keep temperatures down.
Marietta, GA Residential Roof Replacement
Mancilla Roofing & Construction updated this Marietta, GA home with a GAF Timberline HD Shakewood shingle roof replacement. Our GAF Roofing Systems come with a Ltd. Lifetime Warranty, keeping your home protected from the elements and extending the life of your roof.
Residential Roof Replacement in Kennesaw, GA.
This Kennesaw, GA hip roof was replaced with charcoal architectural shingles in order to add more visual depth and withstand the difficult North Georgia weather patterns. We also replaced the old turtle back vents with cleaner-looking ridge vents that provide better ventilation to the home's attic.
Since 2007, Mancilla Roofing & Construction has been providing their community with exceptional roofing, siding, gutter, and ventilation services. Look below to see if we can come to where you live.
Roofing in Jasper, GA
Roofing in Marble Hill, GA
Roofing in Adairsville, GA 
Roofing in Emerson, GA
Roofing in Rydal, GA
Roofing in White, GA
Roofing in Euharlee, GA
Roofing in Ball Ground, GA
Roofing in Canton, GA
Roofing in Waleska, GA
Roofing Woodstock, GA 
Roofing in Acworth, GA
Roofing in Austell, GA
Roofing in Kennesaw, GA
Roofing in Mableton, GA
Roofing in Marietta, GA
Roofing in Powder Springs, GA
Roofing in Smyrna, GA
Roofing in Vinings, GA
Roofing in Hiram, GA
Roofing in Dallas, GA
Roofing in Alpharetta, GA
Roofing in Atlanta, GA
Roofing in Duluth, GA 
Roofing in Johns Creek, GA
Roofing in Roswell, GA
Roofing in Hiram, GA
Roofing in Buford, GA
Roofing in Dacula, GA
Roofing in Duluth,  GA
Roofing in Grayson, GA Roofing in Lawrenceville, GA
Roofing in Lilburn, GA
Roofing in Norcross, GA
Roofing in Peachtree Corners, GA
Roofing in Snellville, GA
Roofing in Suwanee, GA
More About Our Acworth, GA Roofing Services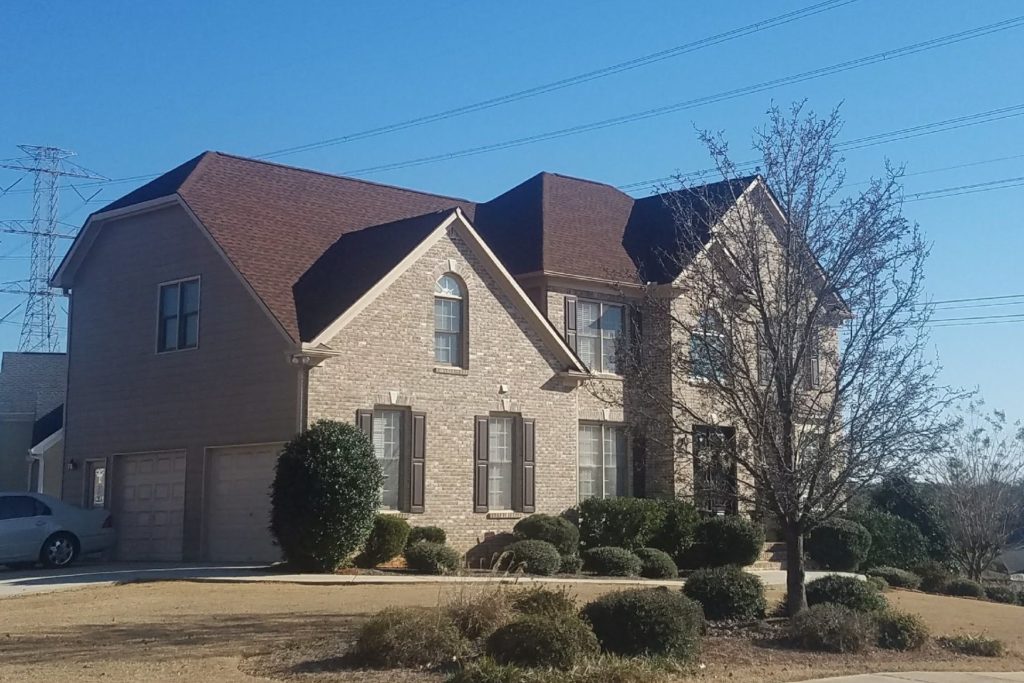 Mancilla Roofing & Construction is proud to be the best roofing company in the Acworth, GA area. We've been serving Acworth, GA homeowners since 2007 (over twelve years), and are humbled by the incredible loyalty and trust they've placed in us. 
Our company's owners, Misty and Gustavo Mancilla, call Acworth, GA their home and love being able to provide their friends and neighbors with the roofing and construction services they can rely on. Mancilla Roofing & Construction is the Acworth, GA roofing company that works with integrity and respect, delivering incredible results every time. 
As an Acworth, GA homeowner, you've invested money and immeasurable amounts of time into your home. Now, it's time to protect that investment by making sure that your home is protected by a high-quality roofing system installed by dependable and respectable experts. Mancilla Roofing & Construction is the Acworth, GA roofing company that can deliver that level of service.
Roof Repair in Acworth, GA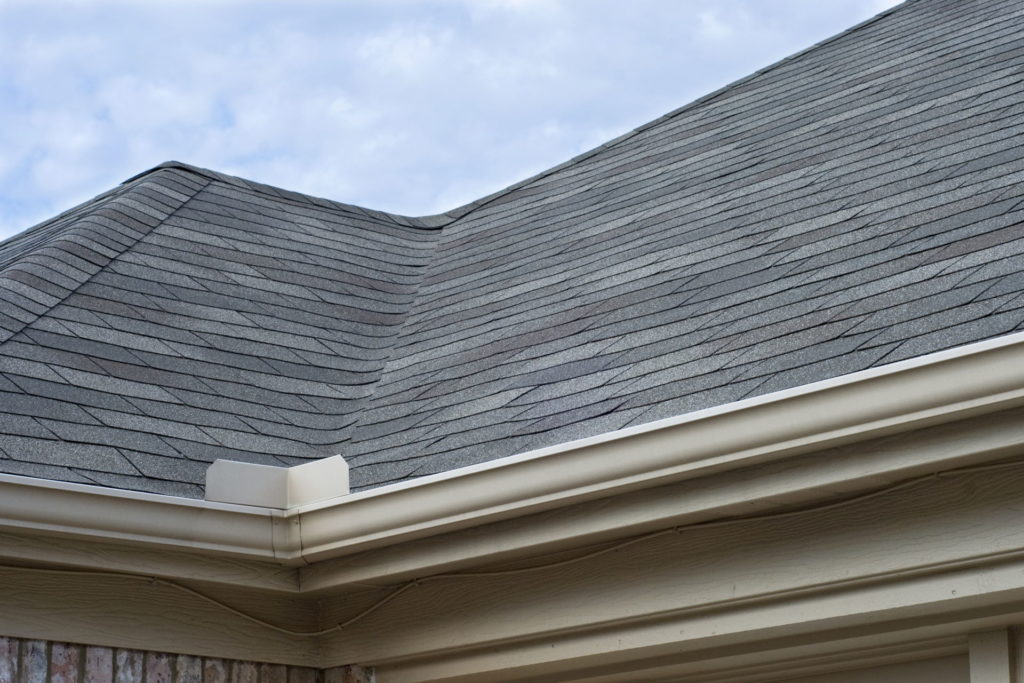 Is your Acworth, GA's roof leaking? Depending on the age and condition of your Acworth, GA home's roof, it might just need a roof repair. 
However, its impossible to know for sure whether your roof needs a repair or replacement without a thorough inspection by a professional roofer. 
We are always eager to help our Acworth, GA customers with a free roofing inspection and estimate. Give us a call and we can help you determine exactly what you need to protect your home from the elements.
Acworth, GA Roof Replacements
If all your home's roof needs is a repair, we are more than happy to provide this service to help you prolong the longevity of your Acworth, GA roof. In some cases however, roof repairs won't fix the problem, and a roof replacement is required. 
We give fair, honest, and affordable estimates on our roof replacements and help our customers with any insurance claim processes we legally can. Our goal is always to protect our customer's Acworth, GA home with a new and improved roof at a cost that is manageable to them.
What Makes Mancilla Roofing & Construction Different?
Top Quality Roofing Materials
The Mancilla Roofing & Construction Team takes pride in the work they do and makes every possible effort to make sure our Acworth, GA customers' homes are protected for years to come. That's why we work with GAF and Owens Corning roofing materials, which are renowned for their quality, longevity, and beauty. Our customers rest easy knowing that they are not only working with the best roofing company in Acworth, GA, but are also getting the highest possible quality materials installed on their home's roof.
The Mancilla Roofing & Construction Story
Mancilla Roofing & Construction has been providing roofing services in Acworth, GA since 2007. We are owned and operated by Gustavo and Misty Mancilla, a husband and wife team working passionately to develop long-lasting relationships with Acworth, GA homeowners, based on service, integrity, and respect.
Gustavo Mancilla is an Acworth resident for over twenty years, who has worked in the roofing industry for over 20 years. He started working as a subcontractor for other Georgia roofing companies, roofing homes and businesses all over the southeast, before starting his own company. He learned the roofing trade backwards and forwards, but felt like there was still room for improvement. 
Gustavo and his wife Misty (an Acworth native) started Mancilla Roofing & Construction so they could provide a new and incredible roofing experience for homeowners that went beyond what other companies could offer. Over the past twelve years, Gustavo and Misty have achieved this dream, working with hundreds of Acworth, GA homeowners to protect their homes, while developing long lasting relationships of trust and respect along the way.
What We Love About Acworth, Ga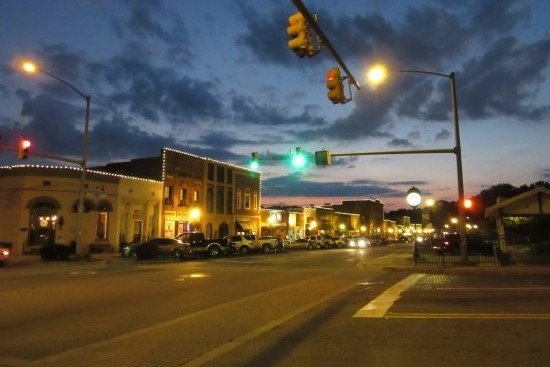 Acworth, GA is not only a beautiful suburb of the North Metro Atlanta area, but is also a city steeped in rich history going all the way back to before the Civil War. The town initially began to take shape in the 1840s when a water station for locomotives coming to and from Atlanta was established there.
The city was named "Acworth" in 1843 by a railroad engineer by the name of Joseph L. Gregg, who named it after his home town of Acworth, New Hampshire, which was named after the Royal Navy Surveyor Sir Jacob Acworth. Acworth, GA was officially incorporated as a city in 1860, and grew into a small but respectable community. Many Acworth, GA homes and buildings were burned during Sherman's march to the sea, but the city recovered quickly and grew steadily over the next 100 years fueled by the textile industry. 
Today, Acworth, GA is a beautiful city just outside the hustle and bustle of Atlanta, filled with friendly and hardworking people who deserve the best when it comes to their homes. The team here at Mancilla Roofing & Construction is and always will be here to serve their roofing and exterior construction needs.
Contact Us Today for a FREE Roofing Estimate!